Rejuvenating LED Light Therapy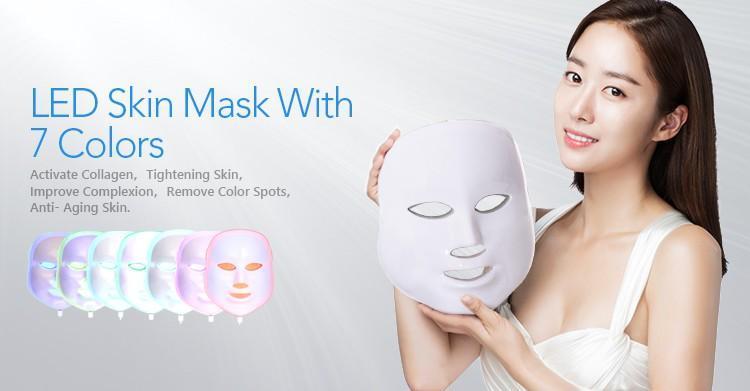 Rejuvenating LED Light Therapy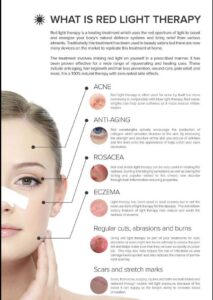 Get healthy, more youthful-looking skin. LED Photo Rejuvenation treatment stimulates collagen and elastin production for firmer skin, with a reduction in fine facial lines and wrinkles. It produces immediate, intermediate and long-lasting results through use of LED (light emitting diodes) that stimulate your skin's natural production of collagen and elastin. It's like activating your skin's own hidden repair system!
WHAT ARE THE BENEFITS?
People turn to LED therapy to fix skin problems such as acne or reduce the appearance of fine lines and wrinkles. As mentioned above, each infrared light targets specific areas and skin concerns. "The red infrared lights are used for fine lines and wrinkles. The blue lights are used to improve acne and prevent breakouts by killing the acne-causing bacteria. Also, blue light penetrates deep to treat cystic acne.
The Cosmetic Benefits Of LED Light Therapy:
Minimizes the appearance of fine lines, wrinkles and crow's feet
Clears blemishes and minimizes pores
Improves the appearance of skin tone and texture
Restores skin's natural collagen production
Reduces melanin that causes brown spots
Reduces the effects of sun-damaged skin
Increases circulation and moisture
Reduces skin degradation, redness and flushing
Decreases scarring, redness, dry patches, itching and sensitivity caused by eczema
Stimulates and activates naturally occurring metabolic function and nutritional elements
Book a Rejuvenating Facials with LED  or and Add on LED Mask Treatments available per treatment or in package deals.