Our Spa Products
We use only the best quality and most natural products at SkinBliss.
Canna-Bliss Skin & Body Care 
Made Locally at SkinBliss Medi Spa by Rebecca Wilcox, Canna-Bliss skin care products were designed and offered to the clients of Skin Bliss Medi Spa. Herbal Asethetics offers continues integrity, hand crafted, Eco and earth freindly, skin and body care products.  Using only the highest quality natural chemimal free ingredients, essential oils, hemp oil, healing herbs and much more. We are always working on creating and making new products, please watch for new products coming soon…
Herbal Face Wash: Retail price $25
Made with only the most natural & organic ingredients to help deep clean the skin gently and effectively. Effective without chemicals or harsh ingredients. (Non-comedogenic)
Refreshing Green Tea Toner: Reatil price $15
Made with only the most natural & organic ingredients to help deep clean the skin gently and effectively. Effective without chemicals or harsh ingredients. (Non-comedogenic)
Rejuvenation Cream w Vitamin C:  Retail price: $34
Made with only natural & organic ingredients, great for all skin types. This elegant cream is Anti-ageing, Brightening, Hydrating, Rejuvenating and more!
Zit B-Gone: Retail price: $18.00 
Made with only the most natural & organic ingredients to help heal blemishes fast and effectively without chemicals or harsh ingredients.
Scar Healing Oil:  Retail price $25
Made with only the most natural & organic ingredients to help smooth topical scars from the face and body. Effective without chemicals or harsh ingredients. (Non-comedogenic)
Email us to order products at skinblissnelson@gmail.com
Or call the spa at #250-352-7710
Environ SkinCare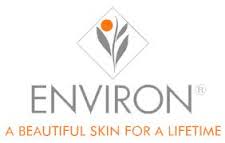 Environ Skincare features a comprehensive, results-oriented line of products utilizing the highest grade vitamins A & C,E, B3, B12, antioxidants, colostrum and growth factors formulated to effectively penetrate the skin. It is state of the art skin therapy that delivers dramatic, measurable results. Its a well known fact that Vitamin A and C are essential for the maintenance of a healthy and youthful skin. Environ is one of South Africa`s best kept beauty secrets, now you can experience this secret right here in Nelson at SkinBliss.
Dr. Belter Cosmetic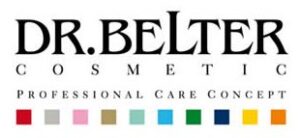 Quality products with a love of nature.
Dr. Belter Cosmetic is professional beauty care with natural, effective and sensual products made from selected, high-grade raw materials. The treatment range consists of 11 care lines for the optimal and methodical care of every skin type and age group.
Dr. Belter Cosmetic is inspired by the fascinating diversity of nature and constantly transfers this into new active substance formulations, using precious domestic and exotic botanicals. A special quality feature is the mineral and silicone oil-free basis of all skin care preparations which consist of 95-100 % natural ingredients.
Young Living Essential Oils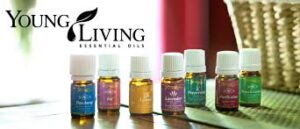 As a world leader in essential oils, we believe that everyone deserves a life full of abundance and wellness. Our vision is to bring the life-changing benefits of essential oils to every home, family and lifestyle. Strict attention to detail—from the seeds sown to the plants harvested—ensures that the oils you obtain from Young Living are the purest, most potent essential oils available. This precise, detailed method is known as the Seed to Seal process.
Jane Iredale Make-Up
Jane Iredale features a full-line of mineral based makeup and cosmetics. As you use this makeup, you'll see how flawless and dewy your skin looks.
You'll love how easy they are to apply and how long they last on your skin without the need for touch-ups. Minerals will make your life easier too, because they're a foundation, concealer, powder and sunscreen all in on.Great for Sensitive Skin: sensitivity was tested in an FDA-approved laboratory with zero sensitivity recorded.SPF Protection: the titanium dioxide and zinc oxide minerals give, broad-spectrum, chemical-free sun protection. Non-comedogenic & Oil Free: many acne patients have noted improvements in their skin after using Jane Iredale's mineral makeup. Excellent Coverage: the concentrated pigment not only masks color but interacts with light to create a soft-focus effect that creates an illusion of perfection.Anti-inflamatory: the anti-inflammatory properties of titanium dioxide and zinc oxide help calm erythema. Zinc oxide is also anti-microbial. It stays on: when applied to a clean, moisturized skin the surface tension this creates overcomes gravity and holds the minerals tightly to the skin.
Image Skincare
Utilizing pure organic ingredients combined with medical effectiveness to achieve maximum clinical proven results with scientifically advanced formulas creating pharmaceutical grade skincare products.
Image Skincare is dedicated to offering safe products without the use of chemical preservatives like parabens. The use of parabens as preservatives in cosmetics is controversial. There are clinical studies suggesting that parabens have potential health risks, including estrogen activity. Image Skincare is one of the first skincare companies that started to remove parabens from its product line beginning in early 2007.
PCA Skincare
PCA SKIN® Clinical Care Products and PCA® MEN products are scientifically formulated using technically advanced, all-natural ingredients to nourish, hydrate and rejuvenate your skin. PCA home care products are free of color additives, synthetic fragrances, harsh alcohols, comedogenic oils and other known sensitizers and are designed to deliver results without irritation.
Whether battling acne, rosacea, sun damage or aging skin, daily use of PCA® MEN or PCA SKIN® Clinical Care Products will dramatically improve skin health and help provide the glowing, radiant complexion you desire.
SpaRitual
Using vegan ingredients from around the world, including many specially sourced and selected plant essences that are wildcrafted or organic, the formulations are naturally colored and free of synthetic dyes.
SpaRitual offers progressive concepts designed to treat mind, body, hands, feet and nails. SpaRitual's exquisite, energy-balancing products have been perfectly crafted to enhance daily life.
CND Shellac
CND Shellac Is the original and only Power Polish service, empowering you the realwoman, with up to 14 days of superior color, no matter what life brings you. Set it and forget it. Practical and fearless. Improve your nails with an armor coat that says, "see you in 2 weeks".